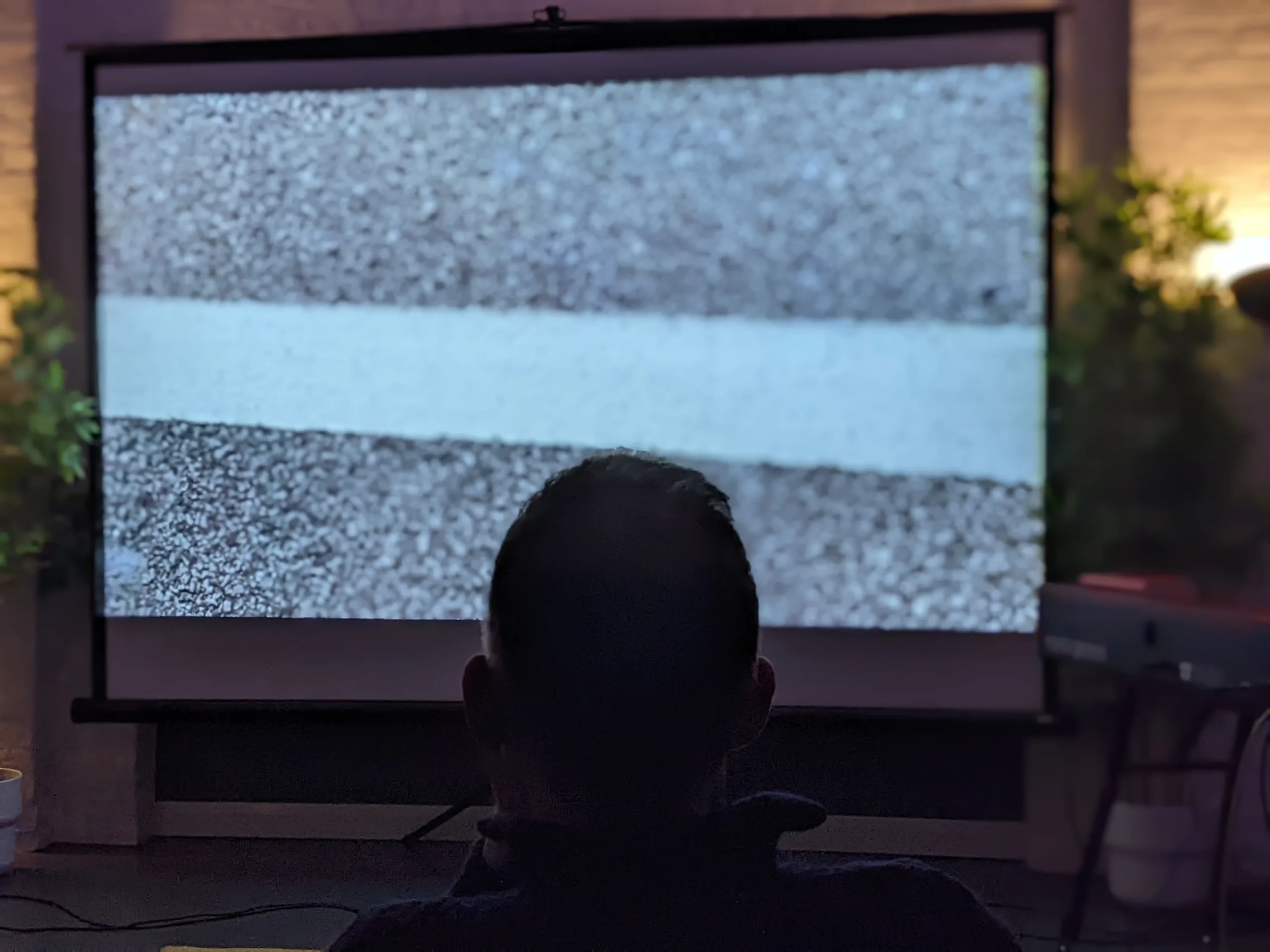 Whereness at Free Range. Photo: M de Pulford 2023
FR#
248
Whereness | Sam Bailey & Corrie Dick
Thu 06-04-23
- Doors at
7:00 pm
Fruitworks Coworking
1-2 Jewry Ln, Canterbury CT1 2NP
The 2020 album 'Whereness' featured Paul Cheneour (flutes), Ansuman Biswas (tabla, percussion, waterphone, strings & flutes), Maureen Wolloshin (oboe, cor anglais) and Alistair Zaldua (violin & electronics). This album inspired the artist/filmmaker Annie Catford to make 14 quirky, playful and celebratory short films that are shown here interwoven with live improvised music and poetry from Paul Cheneour.
The first half of this evening is the debut performance of pianist Sam Bailey with drummer Corrie Dick. Sam's creative practice spans free improvisation, music for theatre, classical music and jazz alongside site-specific work such as the year-long Piano in the Woods project.
'Bailey's fondness for splicing busy clusters of notes into rhythmic spaces that seem too tight for them often drove the group to a cliffhanging intensity' The Guardian
The Mercury nominated drummer/composer/bandleader Corrie Dick has been described as,
"the perfect drummer/percussionist… colouring each piece with precision, complex rhythms/techniques and visible enjoyment" (London Jazz News).
🔗
Whereness
Paul Cheneour website
Annie Catford Instagram
👂 Whereness on Spotify
👁 These words on YouTube
Sponsors and Partners:


Supported by Arts Council England Project Grants