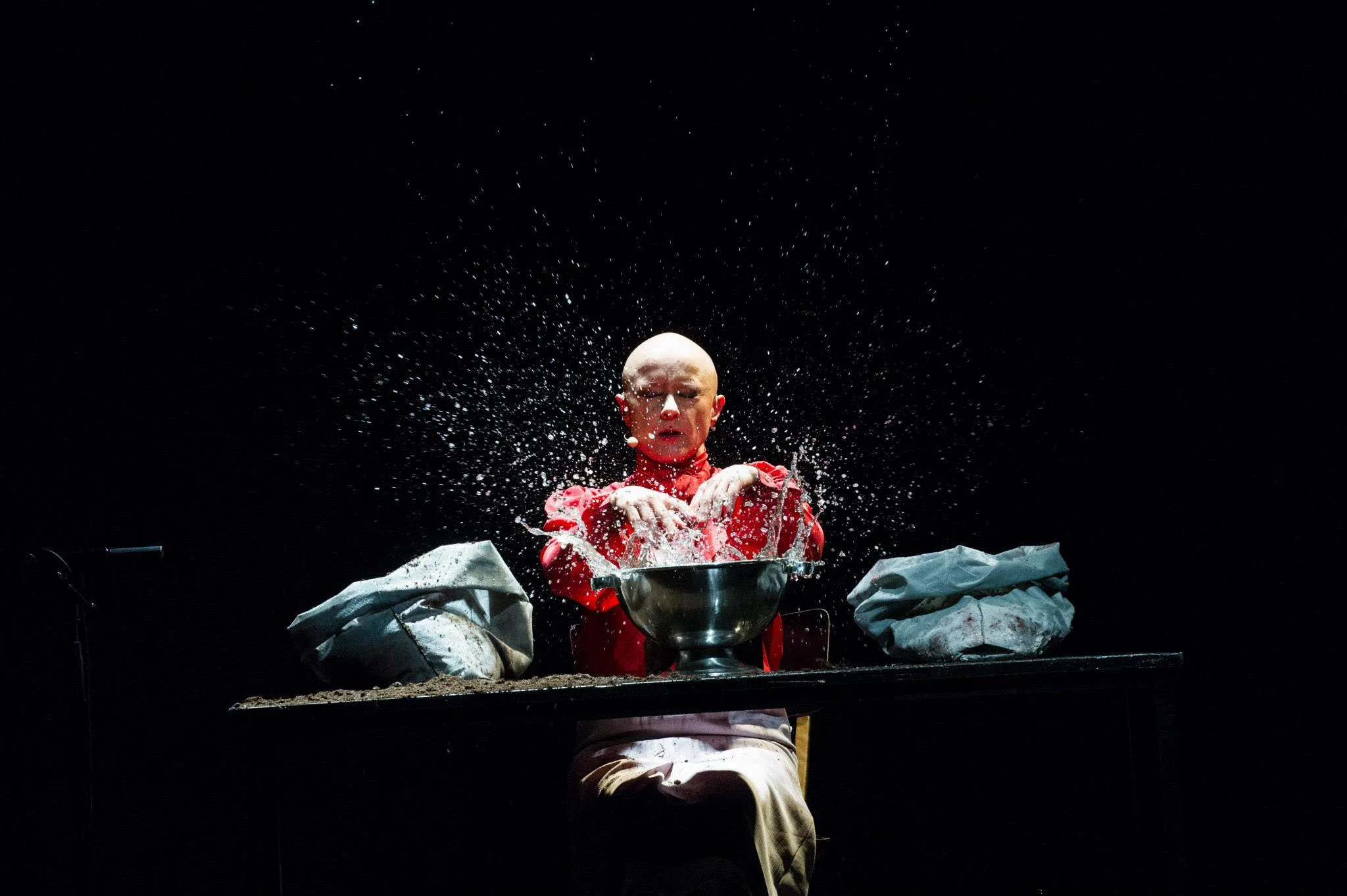 Alwynne Pritchard. Photo: Thor Brødreskift
FR#
247
Alistair Zaldua & Alwynne Pritchard | patternbook
Thu 30-03-23
- Doors at
7:00 pm
Fruitworks Coworking
1-2 Jewry Ln, Canterbury CT1 2NP
Alistair Zaldua is a composer, violinist and improviser. Alwynne Pritchard is a composer, vocalist, actor and writer. They began improvising together in Bergen while Alistair was at a residency at Alwynne's music-theatre company Neither Nor. The restless invention and rapid musical reaction of Alistair's amplified violin provides a counterpoint to Alwynne's astonishing range of vocal techniques that can flit from playful to confrontational in a heartbeat.
'a delivery between that of a rock-music diva and a verbal and physical contortionist' (All About Jazz)

'Pritchard explored a wide spectrum of vocal timbres through vowel shaping, varied vibrato speeds, tongue clicks, and vocal fry, all with incredible control of technique'
(I Care If You Listen)
Fresh from their London debut (at Iklectik), the quartet patternbook will play the opening set this evening. Maureen Wolloshin (oboe, cor anglais), Frances Knight (piano, accordion) Heledd Francis-Wright (flutes) and Nadia Tewfik-Bailey (violin) play improvised music with delicacy, poise and a generosity of listening.
🔗
Alistair Zaldua
Website
👂 Postcard #2 from album remote music 
👂 Postcard #1 with Trio CZW (Canterbury)
Patternbook
Sponsors and Partners:


Supported by Arts Council England Project Grants