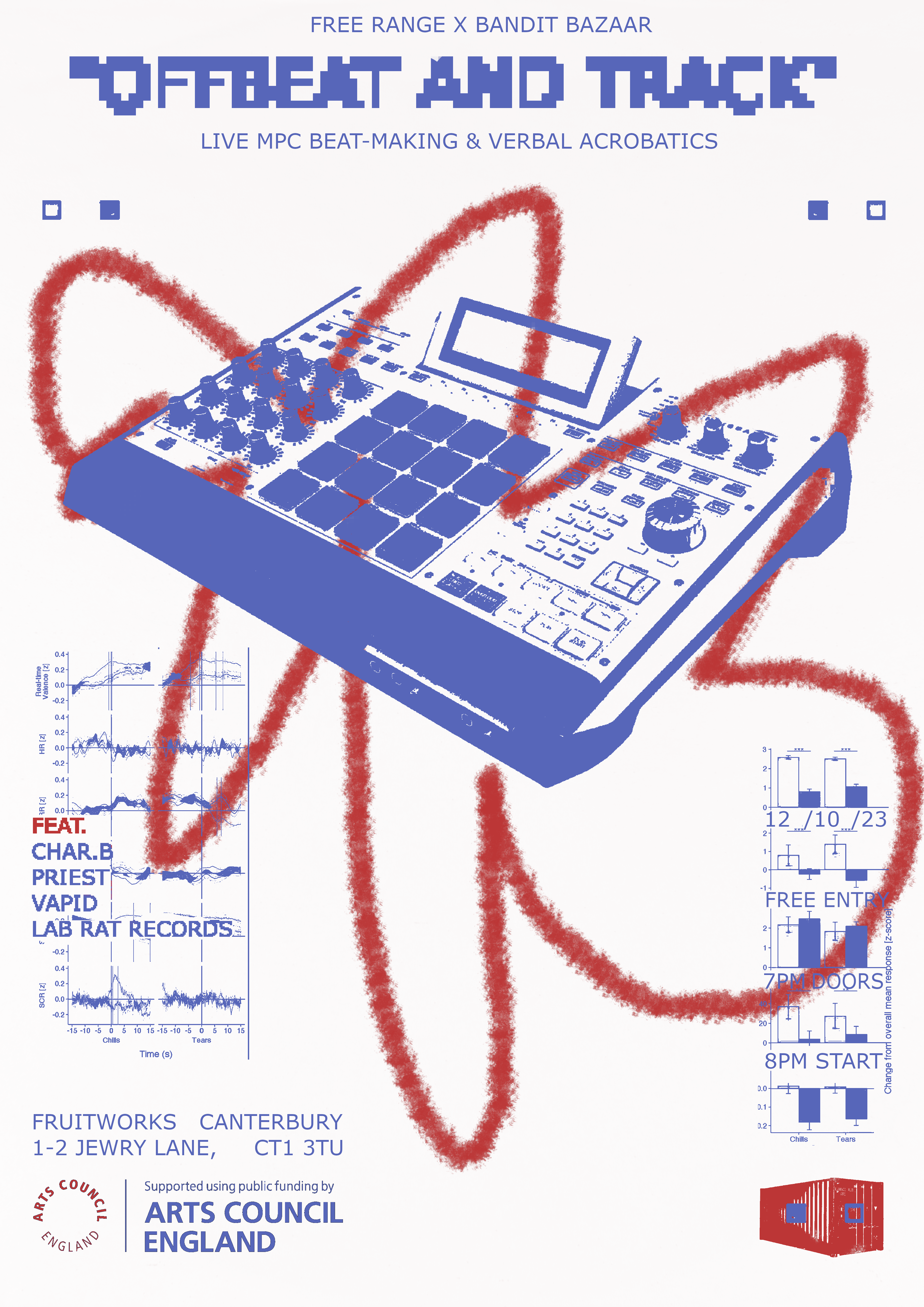 FR#
257
Bandit Bazaar presents: "Offbeat and Track" / padfad
Thu 12-10-23
- Doors at
7:00 pm
Fruitworks Coworking
1-2 Jewry Ln, Canterbury CT1 2NP
If you're interested in DIY underground culture amongst young people in East Kent, Bandit Bazaar is for you. Having started life as a zine fair, Bandit Bazaar has taken its emphasis on local DIY culture and expanded it to include musicians and performers of all types. 
Bandit Bazaar Presents: "Offbeat and Track" a spotlight for local rap-scene contributors
Live MPC Beat-tracks performed by Lab Rat Records, who've been entangled with the Kent rap scene for just shy of a decade, Boom-Bap sample flipping for the old-school hip-hoppers. On vocals, we've got Char.b and Priest, adapting lyrics and freestyling their own flow.
padfad
William Burroughs x SP-404MkII
🔗
Lab Rat Records
Char.B
Priest
Bandit Bazaar
Sponsors and Partners:


Supported by Arts Council England Project Grants