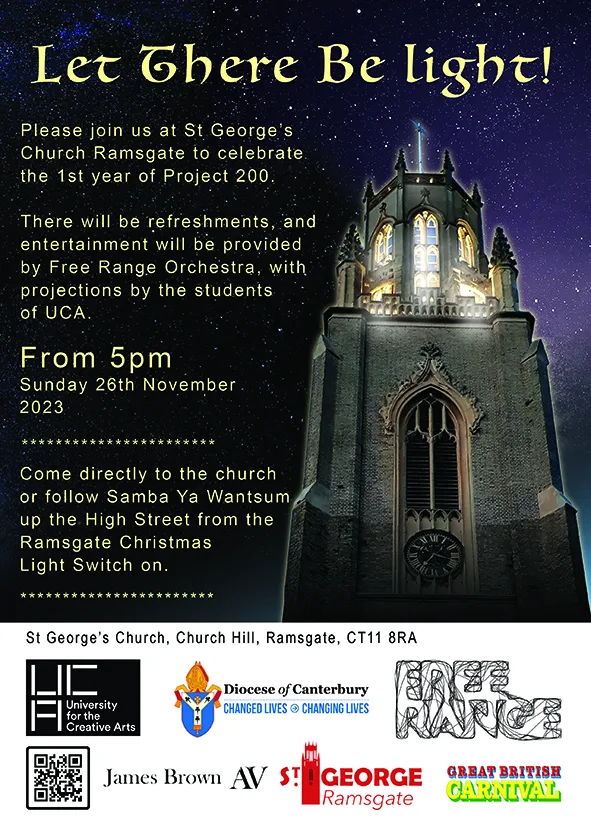 FR#
NA
Let There Be Light!
Sun 26-11-23
- Doors at
5:00 pm
St. George's Church, CT11 8RA
Date: Sunday 26th November 2023
Venue: St George's Church, Church Hill, Ramsgate, CT11 8RA
Free entry and refreshments.
In collaboration with St. George's Church Ramsgate the performers of Free Range Orchestra and students of UCA will create a vibrant, disorientating collage of projected animations, live drawing, poetry, live music & sound in this historic and impressive building.
Using, short wave radios, bells and the mighty church organ as well as their usual eclectic selection of instruments, voices, movement and spoken word, the orchestra will resonate and animate St George's creating an unexpected and delightful finale to Ramsgate's xmas lights switch on. 
Come directly to the church or follow Samba Ya Wants up the High Street after the Christmas light Switch on.
Sponsors and Partners:


Supported by Arts Council England Project Grants