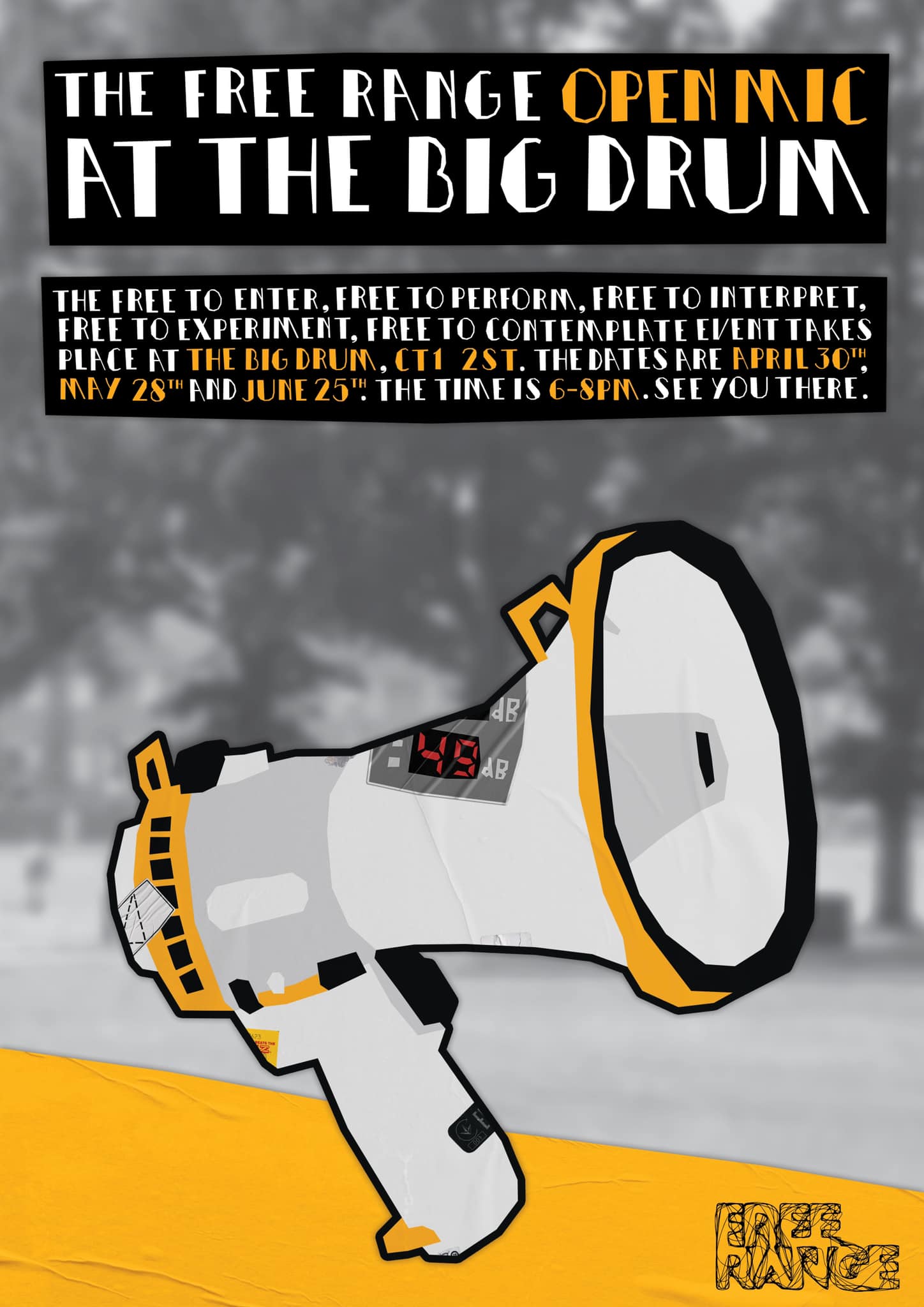 On the last Saturday of every month, from 6-8pm, bring your music/spoken text/video art/powerpoint presentation/mini drag opera/Nintendo sounds/multimedia mashup/whatever to the Big Drum cafe (14 Rose Lane, Canterbury) for an outing.
Works in progress encouraged. Food and hot and cold drinks available from the café (but no alcohol).
2022 dates
30 April
28 May
25 June
Slots of up to 10(ish) minutes available.
Book a slot in advance or see what slots remain on the day.